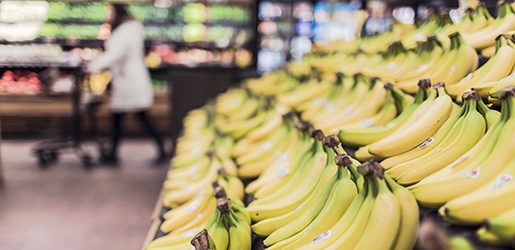 There is no doubt that there has been accelerating change within the Australian retail environment over the last decade with changing consumer preferences, the proliferation of e-commerce and the expansion of global retailers changing not only where we shop but the products we buy and the platform consumers purchase from.
So how has this change impacted the Australian grocery market and more specifically what impact has this had on Australian enterprises Coles (owned by ASX-listed Wesfarmers, ASX:WES) and Woolworths (ASX:WOW)?
Many readers would have already guessed that the real change has come about from the expansion of unlisted multinational discount retailer, Aldi – the German conglomerate that has driven a global shift toward 'hard discount retailing': a new spin on the traditional supermarket format that was popularized back in the 1930's and 1940's.
This new era of retail has set the standard for low-cost grocery pricing by significantly cutting costs and reinvesting in lower prices in a 'no frills' approach to grocery retailing.
When I visited an Aldi store in the UK during my travels back in 2010, it was obvious that the Aldi phenomenon was in full swing and it was only a matter of time before low priced retailers would be taking away retail spend from both low, and middle to high income earners here in Australia, much the same as they had done abroad.
What I found surprising at the time was how the lower price didn't seem to lead to a view of perceived lower quality, which you might expect to be a key barrier to penetrating the affluent middle classes. In fact the complete opposite was true, with many higher income earners taking advantage of the cheap retailing model. This is supported by Neilson data from 2014 that showed that half of Aldi consumers were in fact high income earners.
The question remains how Aldi has managed to rattle the cages of such established retailers as Woolworths and Coles, which led to both of these powerhouses cutting earnings forecasts within the last 12 months? Our research points to the following reasons:
SKUs offered in store
Aldi limit the number of SKUs (Stock Keeping Units) sold in all Aldi stores. They typically only stock 1 or 2 product variants, which translates to a total of about 1,350 across the entire store. This compares to a traditional supermarket that could stock over 10 varieties of any one item and up to 20,000 store-wide.
This has a two pronged effect: Aldi can drive huge volume and achieve significant scale benefits through one or two suppliers, rather than many suppliers that sell much lower volume. This also reduces the store footprint, in turn reducing the amount required to be spent on rent, wages, and other related overheads.
Global Buying Power
Aldi has significant buying power, as they have access to stored goods from its international buying team. With over 9,000 stores globally Aldi can source many products from around the world. In comparison, Woolworths' total store count nationally is 961 stores and Coles' is 770 stores (supermarket stores only). This enables the business to purchase non fresh food and other household items with much greater scale than Woolworths and Coles.
Location choice
Aldi locates stores in non-premium locations, away from traditional shopping centers to reduce rents. If this is not possible the traditional footprint of the store is significantly smaller to reduce rent payable .
Profit margins
Aldi operates at significantly lower margin on its products than traditional supermarket retailers.
Lower Cost Model
In most businesses, wages are one of the largest expenses on the profit and loss statement. Aldi has fewer employees per store, which significantly reduces their overhead costs. Aldi customers might notice the outcome of this by the way the sales staff rush you through the checkout aisle, the way stock is kept in its shipping boxes to reduce time (and wages) spent unpacking them on the shelves, and free plastic bags are not provided.
Customer service is much lower at Aldi but customers have come to expect this as it directly translates to lower costs for them.
There is no doubt that Aldi is a phenomenal competitor and it has yet to find a supermarket that can withstand its pricing pressure. For these reasons we decided to exit our position in Woolworths more than 12 months ago and looking at the recent profit downgrades for Woolworths, the evidence suggest that in the short to medium term Woolworths is a stock that we feel is likely to continue to feel earnings pressure for some time to come.
What has surprised you over the rise of the German giant Aldi? Leave a comment below.
Related posts